The ultimate mascara tips and hacks.
Mascara is a daily essential for most of us and the one product that can instantly change how your eyes look – but are you getting the most out of it? You probably have a favourite mascara and have even heard of an eyelash curler, but there are other tips and tricks to lash-enhancing. Here are 7 mascara tips and hacks to help you get your best lashes ever!
1 – Firstly, the most important mascara tip and hack. Don't forget to curl, curl, curl.
I know it might seem obvious and it might seem like a lot of extra work, but if you only follow one of these mascara tips and hacks, let it be this one. Start off by curling your lashes with a good lash curler, hold the curler at the base of your lashes, close it then hold it in place for a few seconds. For extra curl warm your lash curlers slightly with a hairdryer, note the word slightly! Make sure you can comfortably touch the curlers before they go anywhere near your lashes.
Limelife's on the rise lash curler is my favourite curler for this job – designed to catch each individual eyelash, without pinching, for the perfect eye-opening look.
2 – The mascara priming hack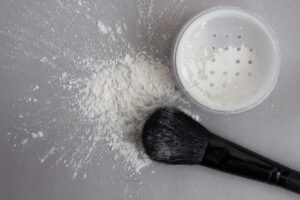 Close your eyes and dust a fine coat of translucent setting powder onto your lashes before you apply mascara then comb through with a lash brush to separate the lashes, it'll add volume.
3 – Never pump your mascara
Don't pump the wand up and down inside the mascara tube to get the product on the wand, instead swirl it gently. Pumping will push air into the tube, drying it out and resulting in clumping.
4. Tip – Less is more!
Remove excess product from the tip of your mascara wand before you apply it by wiping it onto the end of the inner tube. Less is more – the aim is to build length and volume without clumping, caking or flaking.
5. Wiggle that mascara wand
Don't just apply your mascara from root to tip in one straight motion, wiggle your wand from root to tip to separate and coat individual lashes. This will give you the results you want without clumping, keep the thickness at the roots without weighing down the ends and allows you to build volume coat after coat.
6. Everyone loves a recycling hack – keep that old mascara wand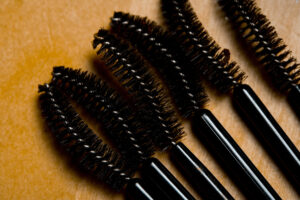 Keep a clean, old mascara wand or spoolie to use in between coats, to separate the lashes without applying too product – this mascara hack builds volume without clumping.
7. Finally – now you know the ultimate mascara tips and hacks, choose wisely
The mascara world is a minefield of promises – length, curl, volume, false lash effect. To avoid the unused mascara collection at the bottom of the makeup bag, it pays to research and invest wisely when finding the brand that works for you.
Being the makeup addict that I am, I'm forever hunting for the new holy grail in mascara. I have 2 favourites just now – Limelife's perfect mascara for buildable length and curl, I'm yet to find a mascara that curls as well or removes easier at the end of the day. Hourglass for instant impact and length – the only drawback being this one occasionally leaves me with transfer on my lids, it's not a great look!
Whats your favourite mascara?
Kay x 
Do you want eyelashes that WOW without mascara? Read more about semi permanent eyelash extensions here.