Marula Oil
Why do you need Marula oil for your skin?
You may have heard of Argan oil and its hydrating/anti-aging capabilities? Marula oil (as featured oil in the midnight oil collection) contains 60 percent more antioxidants than argan oil (wave goodbye to wrinkles and sun damage!) and is even more skin friendly.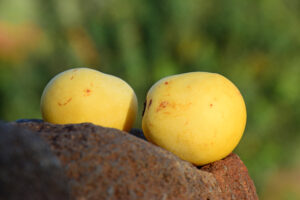 With a natural makeup that comes close to the oils your own body creates, Marula oil, which is harvested in South Africa from the nut inside the marula fruit, plays nicely with your skin, healing and hydrating it without clogging or irritating it.
Key Product Benefits:
The richest plant source of Omega 9
Rapidly absorbs with an ultra-light and super-fine texture
Reduces the appearance of fine lines and wrinkles
Rich in antioxidants and Vitamins C + E
Anti-inflammatory, anti-microbial and non-comedogenic
Highly regenerating, rehydrating and reparative
Calms skin inflammation, sunburn, redness and sensitivity
Helps protect cells and repair free radical damage from pollution
Builds skin resilience and strengthens your natural lipid barrier
Protects skin from transepidermal water loss
Hydration
Marula oil will hydrate even the driest of skin, but if you are scared of oils as an acne sufferer you don't need to fear this little beauty. Used as part of a great skincare routine, this oil helps battle breakouts. It's non-comedogenic because it's so high in omega fatty acids and absorbs quickly, so it won't clog your pores. And it can actually heal your blemishes faster, thanks to its antimicrobial properties that help fight future bacteria.
It will also help your skin to stop overproducing oil, since it isn't dehydrated any longer, which will, in turn cause fewer breakouts.
It's a must for any skincare routine.
Kay x 
PS: To book a free consultation with me to discuss your skincare needs you can contact me here.
Shop the midnight oil collection here.